WE MANAGE YOUR FINANCIAL LIFE
SO YOU CAN LIVE YOURS
Bollie Lee Jarratt, Jr., CPA can assist with your personal and your business tax matters, in a responsive and accurate manner.
Bollie Lee Jarratt, Jr., CPA offers comprehensive bookkeeping and accounting services to guarantee your business operates at maximum potential.
Bollie Lee Jarratt, Jr., CPA can help you pay your employees quickly and easily with our Payroll Services. Our plans are designed to swiftly create paychecks and calculate payroll taxes.
Committed to Helping You
Bollie Lee Jarratt, Jr., CPAs reputation lies in the experience and expertise we provide on a daily basis.
PROFESSIONAL SERVICE
Bollie Lee Jarratt, Jr., CPA can offer a full range of accounting services, while giving you the individual attention that you need.
SERVING YOUR BUSINESS
Bollie Lee Jarratt, Jr., CPA provides support in all areas of business consulting. Let our team guide you with a financial strategy that leads to business growth and success.
YEARS OF EXPERIENCE
Bollie Lee Jarratt, Jr., CPA has volumes of experience working through IRS audit strategies and financial issues. We guarantee that your business is in good hands at all times.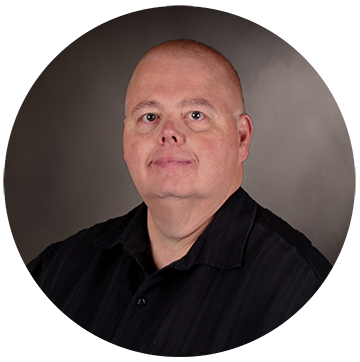 Bollie Lee Jarratt Jr., CPA, MBA
Owner
Bollie Lee Jarratt, Jr., CPA is licensed in Virginia (Lic. # 25503) and North Carolina (Lic. # 36385). Bollie provides outstanding service to clients because of a dedication to the three underlying principles of professionalism, responsiveness and quality. He takes the time to fully listen to you and your concerns in order to provide exceptional service to you, your business and your family.
Testimonials
Check out what people are saying about Bollie Lee Jarratt, Jr., CPA!
Lee did such an amazing job on our taxes this year. It's the first time I've not done them myself, but our taxes were complicated this time around. I'm so thankful for finding Lee. Super professional and kind, and I couldn't be more thrilled with his work.
I've been using Lee as my Tax consultant for a few years now. It was especially hard getting my taxes correct during Covid and Lee took the pain out of having to do them myself and "smoothed all the bumps in the road". He's always available when I have questions and is very knowledgeable. Would absolutely recommend him if you need fast and reliable service.
I cannot recommend Lee enough! He is professional, kind, trustworthy, and he works diligently to take all the stress off of his clients. I truly know that I am well taken care of, and trust that all my tax needs are in great hands with Lee.
We would love to hear from you!

4920 Millridge Pkwy E, Suite 204